This is a trip to the famous Maasai Mara game reserve. The tour is a three-day and two-night accommodation.
Set out for an early morning game drive in the reserve. This is usually the most popular game viewing time. During the early hours, temperatures are low, thus providing a favorable atmosphere both for the game and the viewer. Lion, Cheetah, and Leopard roam the vast grasslands in search of their next meal, it may be an unsuspecting impala or even a small one like the warthog. Whatever the players, the spectacle of nature unfolding is always awe-inspiring.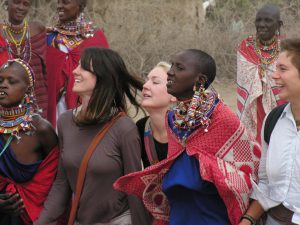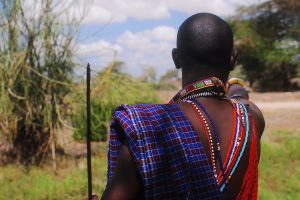 AA Mara Lodge
3-Day Private Maasai Mara Adventure Silver Spark Africa safaris
You will be picked up in the morning, Thereafter and drive via Narok town to Maasai Mara national reserve, the land of the Maasai tribe. The proud young Maasai warrior nomads with their plaited hair, red cloaks, and spears, challenge your curiosity. The 700-square-mile Game Reserve is the Africa of your dreams, complete with wild animals grazing amid the superb rolling landscape of gentle hills and acacia woodlands. Check in to your camp. 1.30 pm: Lunch in the lodge. There will be time to settle in before your first game drive. 4.00 pm: Afternoon game drive in the reserve. Return to the camp before dark 7.30 pm: Dinner in the tented camp. Overnight: Aa Mara camp
Today there will be a possibility to take an optional hot air balloon ride (costs excluded). "Take to the skies for the ultimate Masai Mara wildlife adventure, soaring in a hot air balloon over herds of game to the inner reaches of the Mara. You'll ascend in the early morning when the winds are calmest. Watch as the professional crew fills the balloon with hot air. Slowly the big, colorful bag begins to bulge and take shape. After your incredible flight, it's time to come back down to earth for breakfast. You might wonder what all the ordinary people are doing on this perfect African morning! Before leaving, the pilot will present you with your balloon flight certificate, and then you'll enjoy a game drive en route back to the camp. No flight of the imagination can match this airborne experience! If you don't opt for the balloon ride, you will enjoy a full day of uninterrupted game drive. Dinner and overnight at Aa Mara lodge
Set out up for your breakfast. Then you will be driven to Nairobi. End of the tour in Nairobi.